World Allergy Week 2023: Climate in the Centre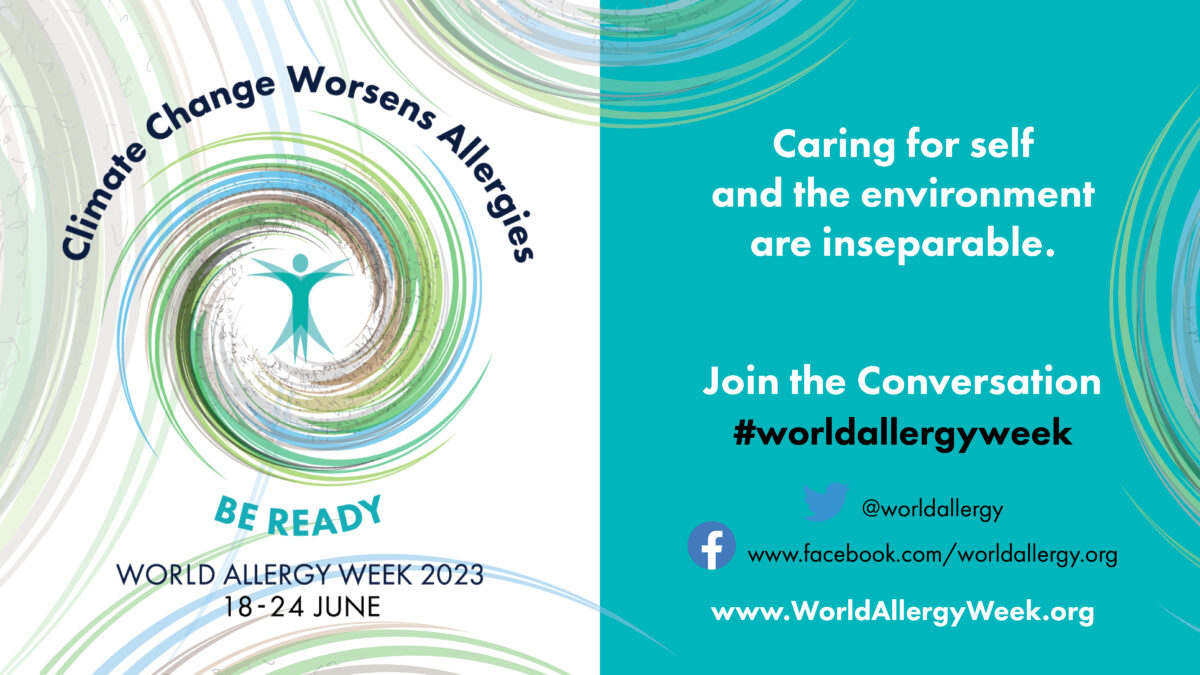 According to the United Nations, the "average temperature of Earth's surface is now about 1.1°C warmer than it was in the late 1800s (before the industrial revolution) and warmer than at any time in the last 100,000 years. The last decade (2011-2020) was the warmest on record, and each of the last four decades has been warmer than any previous decade since 1850.... Because the Earth is a system, where everything is connected, changes in one area can influence changes in all others."
Climate change is global, affecting everyone. Rising temperatures, warming oceans, rising sea levels, and accelerated melting of glaciers are some of the measurable effects of climate change, along with intense droughts, increased air pollution, water scarcity, earlier and more intense pollen seasons, severe fires, flooding, catastrophic storms, and declining biodiversity. People with allergies and asthma are susceptible to these effects of climate change and must frequently adapt their health care as well as aspects of their daily lives. It is essential, therefore, that health care practitioners also adapt and find new approaches for managing allergies and asthma with consideration of changing climates and environments.
Specialists such as allergy/clinical immunology physicians can help their patients identify triggers, prevent worsening of symptoms, and maintain quality of life amidst changes in their environments. They can give proper advice to their patients as well as policymakers on how to face this growing concern.
The webinar entitled «Climate Change Worsens Allergies: Be ReadyWill take place online, 2oth of June (15:00 Greek time) Eight experts from the World Allergy Organization (Bryan L. Martin, Yoon-Seok Chang, Elham Hossny, Kari Nadeau, Nikos Papadopoulos, Tari Haahtela, Gennaro D'Amato, David Peden) will discuss topics such as: What are the current impacts of climate change, how climate change can increase exposure to allergens, who suffers most from climate change and how we can mitigate the effects of climate change.
More info https://www.worldallergy.org/resources/world-allergy/world-allergy-week-2023
About World Allergy Organization
The World Allergy Organization (WAO) is an international alliance of 108 regional and national allergy, asthma and immunology societies. Through collaboration with its Member Societies WAO provides a wide range of educational and outreach programs, symposia, and lectureships to allergists/immunologists around the world and conducts initiatives related to clinical practice, service provision, and training in order to understand and address the challenges facing allergists/immunologists worldwide. (www.worldallergy.org)